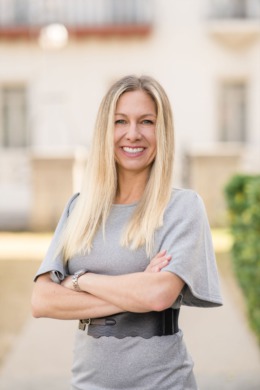 Tanya Cosmini
My goal as your real estate professional is to provide exceptional service with exceptional results. My objective is to treat you with respect and to be honest and exceed every expectation you have when buying or selling your home. I will be there every step of the way, by showing you how the real estate process works from start to finish so you are satisfied with the value you obtain for your house. I will be there by your side to ensure a smooth process from start to finish for this major life event.
As a real estate professional, I have been a new homes site agent for five different communities ranging in prices from $150K up to custom homes priced at $750K+. I have also assisted countless families with the resale and purchase of their homes. I can relate to the trials, tribulations, and joys as a home buyer or home seller since I have moved five times in the last decade as part of the military, corporate world or a small in-town move. I am also an expert on corporate and military relocations from moving my family across the country over the past decade.
I was also part of the military community as a Family Readiness Group leader in the Army, so I understand the environment and lingo of military families in order to best meet your needs.